FAQ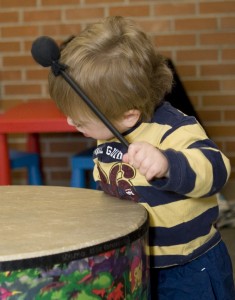 What is Music Therapy?
Music Therapy is an established healthcare profession that uses music to address physical, emotional, cognitive, and social needs of individuals of all ages. Music therapy improves the quality of life for persons who are well and meets the needs of children and adults with disabilities or illnesses. Research in music therapy supports its effectiveness in a wide variety of healthcare and educational settings. (AMTA <http://www.musictherapy.org/> 2007)
What type of training/credentials should a MT have?
Persons who complete one of the approved college music therapy curricula (including an internship) are then eligible to sit for the national examination offered by the Certification Board for Music Therapists <http://www.cbmt.org>. Music therapists who successfully complete the independently administered examination hold the music therapist-board certified credential (MT-BC). Continuing ed credits must be earned in order to become recertified on a 5 year cycle.
What is NMT?
Neurologic Music Therapy is a research based application of clinical techniques anchored in biomedical foundations of neuroscience. Training for the application of these NMT techniques has been implemented under the guidance of Michael Thaut, professor of Music and Neuroscience at Colorado State University and founder of the Robert F. Unkefer Academy <http://www.colostate.edu/Dept/cbrm/academymissionstatement.html>of Neurologic Music Therapy.

Who can benefit from Music Therapy?
A wide range of disorders, disabilities and medical conditions can benefit from music therapy. The majority of the clients seen at Harmonious Beginnings are children who fall on the autism spectrum, with Down Syndrome, have learning disorders or brain injuries and sensory integration issues.